actually the post below happened on the 7th of September Thursday, but because it has already passed 12am, its counted as friday. hahaha. okay goodnight everybody! :D
Today was quite fun! hahah. went to jiawen aka yaya's house to STUDY.
but you know what happens...
we did study lah actually. a teeny weeny bit. :)
a
fter that we went to bukit timah with jiawen, her mum and her brother to see them swim haha.
jiawen's brother swim VERY fast! :D can become swimmer! :D
then we went to eat at CHOMP CHOMP! bernice, are you jealous? :)
then now i'm back home. :D and i just have the urge to blog. hahah.
but most importantly, i have the urge to show people which korean artistes i like! :D
hahahhahahaha. okay. let's start with singers. :D (in random order)
1. DBSK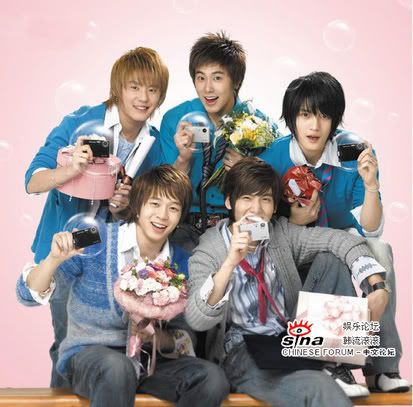 especially MICKY! :D

2. BoA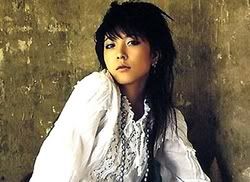 3. Super Junior


especially YEHSUNG and EETEUK! :D (yehsung circled in red; eeteuk circled in purple)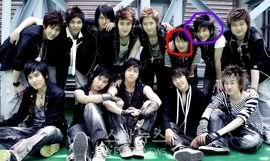 4. Fly to the Sky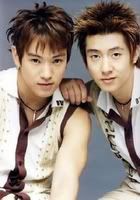 5. Shinhwa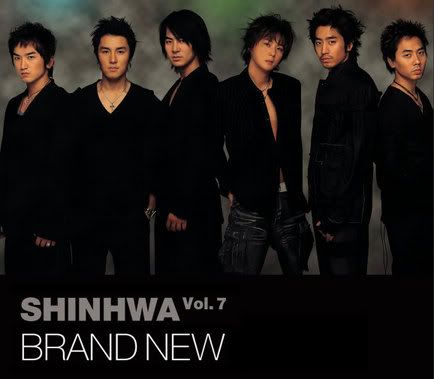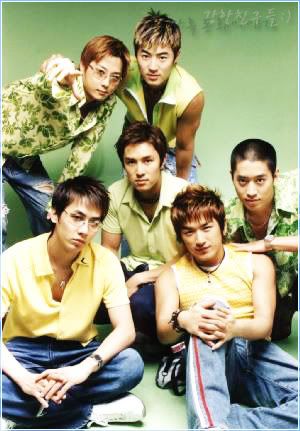 especially DONGWAN! :D (the one circled in red)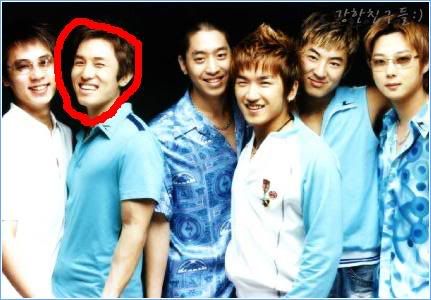 6. Rain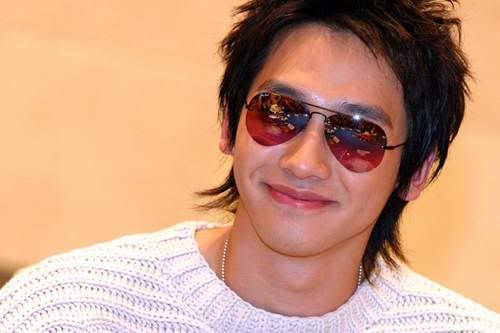 7. Kim Jong Kook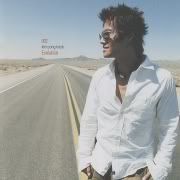 i shall blog till here today. others shall put up pictures some other day. mummy rushing me to sleep. :) see yah tomorrow if possible! :D
byebye!


HUG(:

Tuesday, August 29, 2006

FLY TO THE SKY! :D

LOVE HWAN HEE! :D

DBSK! :D MIDUHYO!

LOVE MICKY! :D


HUG(:

Tuesday, August 22, 2006

EXAM COMING!

IM GOING TO BE SO DEAD.

WISH ME LUCK! :D


HUG(:

Wednesday, August 02, 2006

ohman i think recently my brain plainly is not working. i cannot study cannot think of what to do and can only stone in front of the computer and watch korean dramas. maybe i watch too much korean dramas thats why my brain is not working properly. i better stop! but i can't. the korean dramas are too addictive! what should i do?!

im currently trying to study biology now. transport in plants, nutrition in plants, transport in man-blood. and its not working very well. in addition i have a feeling i would fail a lot of my tests this term. i already failed maths and chemistry. i think i screwed up chinese too and physics i absolutely dont understand what potato chan is saying. therefore, i conclude that i would fail this term and hope that my next term tests would bring my marks up. I SINCERELY HOPE. if not i think i'll just be kicked out of IP. :(

anyway, today we did disecting of pig's heart today. it was not as gross as i thought it would be. but still if it would be a human's heart i think i would not be able to take it. the pig's heart was not as smelly as i think it would be plus it was quite fun cutting up the heart. i just like almost chopped the heart into a lot of pieces and i helped the heart to jian fei! I LITERALLY CUT UP ALL THE FATS! hahahhaha. quite disgustion but still hahaha.

aiyah i think i better get back to my biology studying and hope that i would at least pass it. :D wish me luck everybody! :D thank you!


HUG(: